While having DEI discussions can seem scary, now, more than ever, is it important to talk about DEI in the workplace. As protests for racial injustice happen all over the country, it's crucial for business leaders to make clear that their organizational culture is one that offers diversity, equity and inclusion.
Creating a diverse workplace can be challenging. Here, we illustrated on thoughtful solutions and ways to take meaningful action.
Work with teams' preferred communication
Communicating and sharing feedback isn't always easy. Working remotely hasn't necessarily made things easier. Let your employees give and get feedback in a way they prefer; their levels of extraversion and formality should help create a method that improves communication.
In taking factors like extraversion and formality into consideration, you'll be able to cater to your team members' communication needs. Here are examples of ways to gather feedback, based on behavioral type:
High extraversion, high formality: recorded town halls, round table discussions
High extraversion, low formality: virtual meetings, Slack DEI channels
Low extraversion, high formality: email threads, anonymous surveys
Low extraversion, low formality: 1 on 1 call with a manager
It's important to always remember that everyone has a different comfort level. Some may be more casual, some may want to communicate in a documented channel, some will feel compelled to talk at the next meeting, and others may need some more time to communication any reflection on their thoughts.
Conversations about DEI in your organization should continue to create lasting change in your company's culture.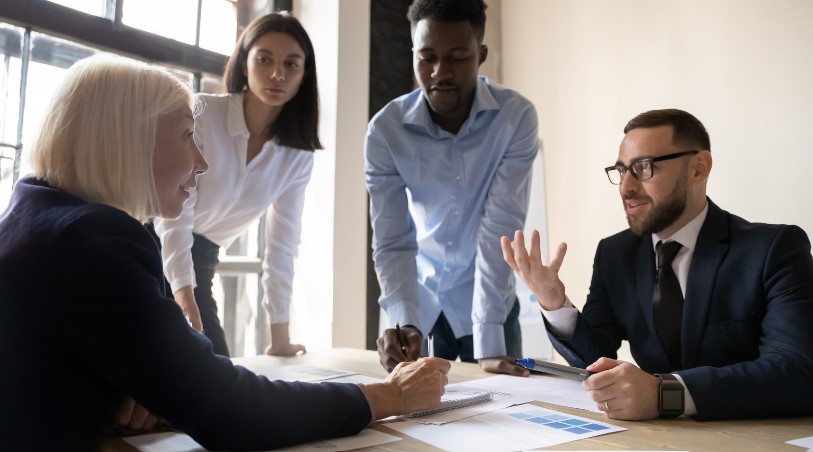 Communicate your company's DEI Goals
Regardless of industry, companies are struggling with diversity, equity and inclusion. Set and communicate your own DEI goals as a company. The objectives will frame the conversation and show your commitment and dedicated to a better workplace.
Keeping DEI as far as the conversation and not just with quantified goals like quotas, DEI will be achievable – all voices are valued. There is always room for improvement, and we must start inside our own doors.
Be open to all kinds of feedback – Soliciting feedback can be difficult. It's important to hear from different people, different groups – and that should be made clear as a culture. Taking action will give the space for things to change; change must happen from the top and it will trickle down. Carry and protect that torch.