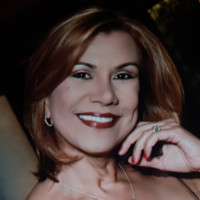 Lillian Belen
Senior Consultant
Get To Know Lillian Belen
Lillian has over 20 years of experience and has successfully collaborated in multiple environments, including education, non-profit, manufacturing, insurance, entertainment, and tourism. In addition, she is experienced in Executive Search, understanding headhunting, recruiting, and outplacement.
Lillian holds the sophistication and authenticity to move between corporate environments and effectively collaborate with frontline employees individually. She is a natural pacifist and brings fairness, objectivity, and soundness to her actions. Her level of organization and structure allows the human resource practice to have a solid foundation in procedures, policies, processes, and guidelines. She is compliance-oriented and provides a welcoming approach to all levels of employees.
She has a Master of Business Administration Degree in Human Resources with a Bachelor of Arts Degree in Interdisciplinary Studies focusing in Modern Languages. She is a Certified Personnel Administrator.