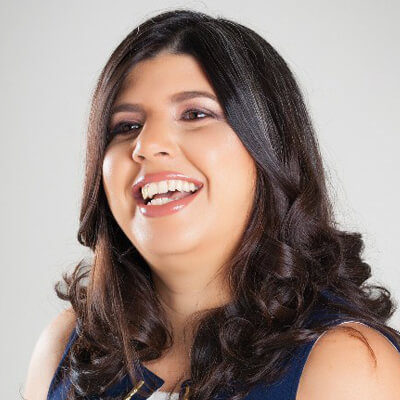 Mariely Martinez
Senior Consultant
Get To Know Mariely Martinez
Mariely Martinez is a Senior Career Consultant who works with professionals and executives to redefine their personal branding and career objectives to land their most ideal jobs or career paths.
Mariely firmly believes that everyone should find a career path they feel passionate about, and that is aligned with their unique areas of expertise, strengths and talents. She is also convinced that a well-defined branding strategy and personal marketing plan are the keys to successfully achieving it.
Throughout her career, Mariely has supported hundreds of professionals to transition into more rewarding jobs with significant salary increases. After being a successful executive recruiter in the Manufacturing Industry until 2007, she has been coaching, empowering, and mentoring professionals for over a decade with their branding, career decisions, and entrepreneurship, as well as other professional growth goals. Her professional experience includes over 15 years in leadership roles in Customer Service, Hospitality, Manufacturing, and Service industries.
Mariely works with Career Partners International, Florida – Caribbean primarily in the Puerto Rico market and travels for assignments throughout the region as needed. She is bilingual in both English and Spanish and helps her candidates to navigate the job market in the Caribbean.
Mariely holds a Master's degree in Communications with a specialty in Public Relations from Universidad del Sagrado Corazón in Puerto Rico; and a Bachelor's degree in Business Administration with a major in Marketing Management from the University of Puerto Rico. In addition, she is a certified Life Leadership coach from CoachArt Institute; and certified Canfield Trainer for The Success Principles.
Her mission is to empower individuals to build a solid personal brand and capitalize on their potential to increase their productivity and their satisfaction both personally and professionally.